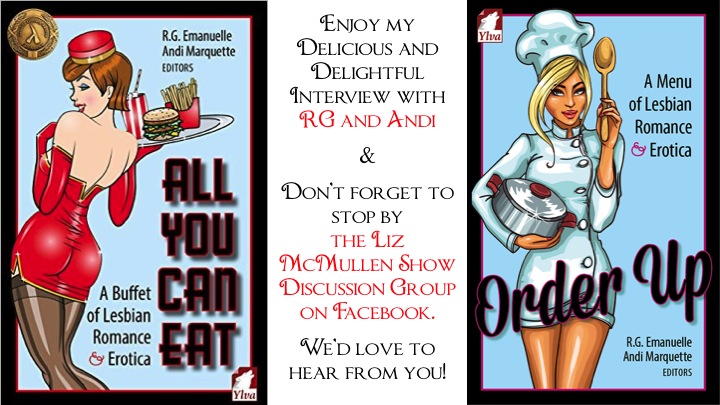 Click to buy All You Can Eat: A Buffet of Lesbian Erotica and Romance.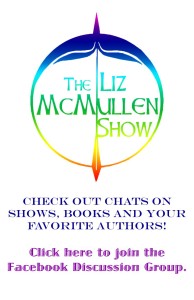 Contact Information
RG: Website, Facebook and Twitter.
Andi: Website, Facebook, Facebook Author Page, and Twitter.
Both can be found on Women and Words.
Visit The Liz McMullen Discussion Group to share your thoughts about the interview, and pose questions.
Would you like to hear more interviews? Subscribe to The Liz McMullen Show YouTube Channel.
Click play to enjoy the interview, or download the mp3 to listen offline.