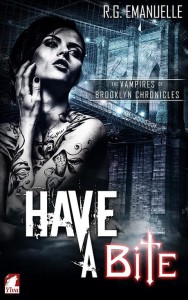 R.G. reads from Have a Bite, the first book in the Vampires of Brooklyn Chronicles. Chapter One has the breathless pace of restaurant in the heat of the dinner rush. WARNING: Don't go food shopping after R.G. Emanuelle's reading, you'll buy out the grocery store. As for the end of this recording…crank up the air conditioner!
Click to buy Have a Bite.
Contact R.G.: Website, Facebook, Facebook Fan Page and Twitter.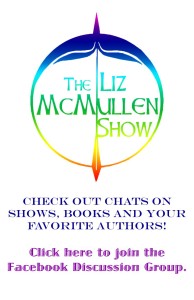 Visit The Liz McMullen Discussion Group to share your thoughts about the reading, and pose questions.
Would you like to hear more interviews? Subscribe to The Liz McMullen Show YouTube Channel.
Press play or download the interview and listen on-the-go.