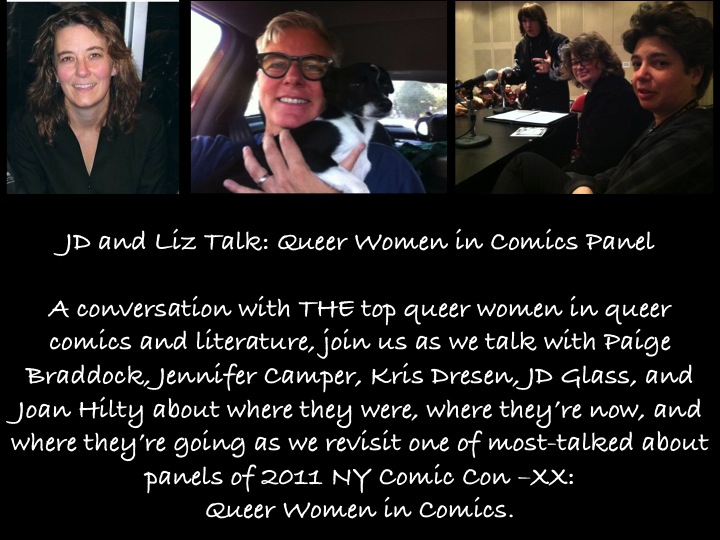 Contact Paige Braddock aka Missouri Vaun
Paige Braddock: Email, Website and Twitter.
Missouri Vaun: Website, Twitter and Facebook.
Contact Jennifer Camper:
Website, Queers & Comics, Queers & Comics Facebook, Queers & Comics Twitter
Contact Kris Dresen:
Website, Tumblr, Max and Lily Tumblr, and Twitter.
JD Glass:
Facebook, Twitter, and Tumblr.