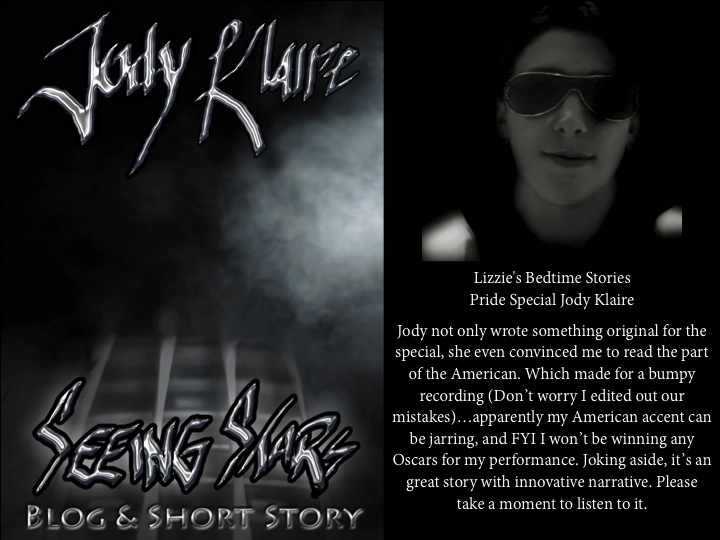 Download this free pdf and read along as you listen!

"Sanctuary" is a song that Jody thinks about when she writes about Alex and Hannah jamming. She wrote it and has an awesome guitar solo in the middle. She has been kind enough to offer it as a free download.

Check out the blog she wrote about this short story for The Liz McMullen Show Pride Blog Series.