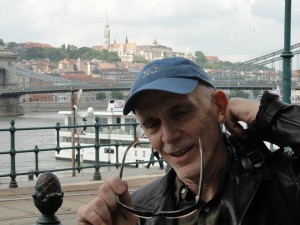 CELEBRITIES COMING OUT
            It was mid-2001. I was having lunch at Nate N' Al's deli in Beverly Hills with a high-powered entertainment lawyer friend, interviewing him for yet another story about celebrities coming out (or not) for the L.A. Times. We both agreed that behind-the-camera talent and character actors (Nathan Lane, George Takei) faced few consequences these days, which wasn't always the case (as my recent novel, Junior Willis, illustrates). Some established recording artists (Elton John, Michael Stipe, Melissa Ethridge) had not been adversely affected either–"established" being the operative word. We gave props to Ellen De Generes. While her bold coming out temporarily derailed her career, she went on to become a household name (talk show, Oscars) and less threatening to middle-America than a Golden Retriever puppy.
We discussed Tom Cruise's recent defamation suit against a porn performer who said he'd had an affair with the then mega-star. Soon after, the adult-film actor quietly disappeared. (Don't mess with Scientologists!)
It was then (and to a lesser degree perhaps still is) anathema for an above-the-title actor to come out even those whose orientation was an open secret like Jodie Foster. Yet she refused to acknowledge it and wouldn't for another decade. My lawyer friend cut her some slack: Jodie had young children and was an intensely private person. Coming out for a star of her magnitude meant constant media attention, the last thing she wanted.
Toward the end of our meal, the waitress came over and confided that a woman two tables back had been eavesdropping on our conversation. "Who are those men and why are they talking about my daughter-in-law?" the woman asked the waitress. We all got a good laugh out of that one. Here was Foster cringing in the closet and her then partner's mother was openly referring to her as "my daughter-in-law."
Thirteen years have passed and much (and not so much) has changed. Since coming out, Ellen Page, Neil Patrick Harris, Zach Quinto have all starred in blockbuster films. It's not all kumbaya however. One prominent actor and recent Oscar nominee, is out only in Hollywood where he hosts political fund-raisers at the home he shares with his lover of many years. Another popular young film actor uses the Seinfeld argument, claiming he refuses to deny gay rumors (or confirm them, mind you) because it would imply there was something wrong with that. Clever–and convenient.
But the BIG celebrity news is not in Hollywood. It's Michael Sam. A football player. A black football player. A black football player who kissed his white boyfriend on national television and on the screen at Radio City Music Hall. Naturally the kiss caused a big fuss (though ESPN handled it deftly), and generated its share of hateful comments–from the usual suspects.
Still, this is huge. First the armed forces, now football. And this is not a player who is about to retire. He's just starting his career. Michael Sam has changed the dialogue in the sports world in a way that tennis pros and Olympic divers (thanks for your courage Martina and Greg) did not. Most importantly, it could have a ripple effect in the real world.
Think what Michael Sam's openness means to LGBT members of the African-American community, where there is still a stigma attached to being out (will someone please retire that shame-filled phrase "on the down low"). Because the media focuses primarily on middle-class Caucasians, we forget that other races, ethnicities and religions are having a tough time of it. And you don't have to go to Africa, India or the Middle East to find oppressed LGBTS. Try Compton or East L.A. or the Bronx or D.C.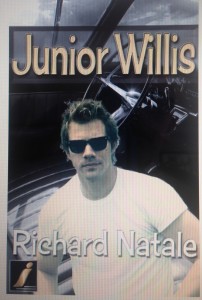 This gay pride month, consider our fellow brothers and sisters, encourage them, support them.
P.S. Hey, Time Magazine. Michael Sam for Man of the Year? The issue will fly off the shelves. With or without the kiss.
Please Visit Richard Natale's Author Page on Facebook. 
Leave a comment to enter the book giveaway. The winner will be announced on July 7th!