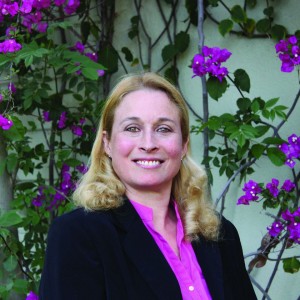 Hello and good morning to you all.  I have been invited to participate in another blog hop.  This one is being hosted by Liz McMullen, who is an interviewer who has spoken with many incredible authors.  Her work is phenomenal.
It is now 2014 and in many ways I still feel that we are back in the 1950's.  Things have changed drastically since then.  I am blessed that in this day and age I am able to be open.  I am also happy that in 2013 the state of California finally accepted marriage equality for the state.  My lovely wife and I were married on 27-Sept-13 in a park with friends and family.
This was not always the case.  In 2008 I went to visit family in Michigan because of a funeral.  We were all staying at my mom's house.  My sister did not like that I brought my then partner.  She insisted that we sleep in separate beds because she did not want an unmarried couple sharing the same bed in the same house as her kids.  Mind you this was my mom's house.  I felt so small and tried to confront her on it, but she shot me down with her conservative views.  Needless to say, my partner and I went to stay in a motel room.
I refuse to stay angry at this anymore since it happened 6 years ago.  But this type of discrimination goes on each day.  It makes me sad to see families not supporting other family members because they are gay.  I have known people whose families have turned their backs on them.  Some are homeless and get involved with the dangers of the street.  Sadly, I've read about those who have checked out for good.
I am so ecstatic that so many states have welcomed marriage equality.  The latest I heard was that New Mexico was on deck.  I say right on!  Here are some stats I picked up from www.Freedomtomarry.org.  I have put in quotation marks because they wrote the stats.
More and more Americans are living in states that recognize relationships between same-sex couples.  They still have a long way to go.  This is a great start:
• "Over 38% of the U.S. population lives in a state that either has the freedom to marry or honors out-of-state marriages of same-sex couples.
• Over 41% of the U.S. population lives in a state with either marriage or a broad legal status such as civil union or domestic partnership.
• Over 43% of the U.S. population lives in a state that provides some form of protections for gay couples."
In Michigan, judges have thrown out same sex marriage bans.  I am waiting patiently for them to come on board.  Hopefully it won't be much longer. The good news is that more states are gaining awareness.   Just recently it was found out that 3 states are working on removing bans on same sex marriage. Still 33 states have laws or constitutional amendments that deny the freedom to marry to same-sex couples!
Many gay couples, like heterosexual ones, want to settle down.  To many of us that might mean to get married.  I grew up in your typical nuclear family where my folks stayed together.  That was the message I got growing up and that is what I wanted for my life when it was time to settle down.  I also believe in monogamy.  There is a lot of stereotypes in the media portraying that gays are loose.  This is not true. I know many lesbian couples who've been together for years in a monogamous relationship.
We chose not to have children, only because we felt the responsibility was too great.  I know other gays and lesbians who either want children or have them.  I say kudos to that.  I mean who cares if you have two moms or two dads or a mom and a dad.  Children want to be loved and they love to celebrate life.  Why should anyone be denied the gift of parenthood just because they are gay?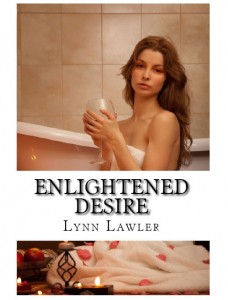 We need to open our hearts and embrace our gay friends and family.  It is time to shed the coat of uncertainty and welcome the new.  It is really great that more and more people are open to change.  In today's day and age there is more information to educate and enlighten everyone.   I want to see this inequality a thing of the past.
Contact Lynn: Blog, Website, Facebook and Twitter.