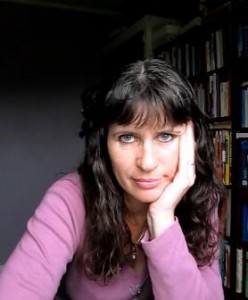 Sitting down to write this, I have to wonder whether I'm the right person to blog on the subject of gay and lesbian pride. I've never been to a Pride parade, I've never been active in Gay and Lesbian rights, I've lived a quiet, domestic life, and because I look straight, coming out has most often been a matter of choice. I'm also lucky enough to live in New Zealand, which these days is a progressive and accepting country.
I remember when the Homosexual Law Reform Bill was passed back in 1986. I was sixteen at the time, and read every news report on the topic I could get my hands on. New Zealand had adopted all of Britian's laws way back when we became an official colony, but now they were being challenged. The bill passed, and in the middle of the AIDS scare, despite the full page, outraged ads from church groups.
In 1995, lesbians and gays were allowed to legalise their relationships in civil union ceremonies, and although many claimed this did not give them the full rights of a marriage, it was a giant step in the right direction.
Last year, 2013, same-sex couples were given the right to marry, even though their rights had been protected under the Human Rights Act for a long time. The passing of the marriage bill in parliament, where there are several LGBT members, was a moment many of us are going to remember, often with tears, after amazing speeches in Parliament, such as this one – which has to be one of the best speeches ever from an MP (and shows our typical Kiwi humour perfectly).
When the Act was officially passed, a spontaneous waiata (song) broke out in the public gallery – the Maori love song Pokarekare Ana. Watch and listen to it. It's well worth your time, and I dare you not to shed a tear too.
New Zealanders are known for being laid back and relaxed, and in 2012 ranked first in the world for its freedoms – of speech, assembly, movement…and not least – women's and homosexual rights. After twelve years of being single, I came out to the whole small town I live in when my girlfriend came to be with me. Apprehensive of what to expect, but also knowing I had no wish to hide my orientation, or my relationship, I found myself completely amazed by people's reactions. People I didn't know except to say hello to gave us big smiles as we walked by, hand in hand. My partner was referred to as exactly that – my partner, by the woman in the local shop when she left her sunglasses there. I'm sure there was plenty of surprise, but no one batted an eyelid in front of us. Usually in small towns, gossip is rife, but I was subjected to more – far more, gossip as a single woman, than as a lesbian.
Last week, we ordered some firewood for winter, and an old guy delivered it on the back of his truck. The first thing he said to me was that my partner and I didn't have to stop holding hands in the street on his account, not when he was passing by. 'Whatever makes you happy,' he told me, then set to unloading the wood.
While it's a little odd to have your sexual orientation mentioned by complete strangers, it gives you a pretty warm feeling to know you're accepted, welcomed, and the people in your town are just as proud of the gay rights this country has, as you are. We've come a long way, but we're in a damned good place now.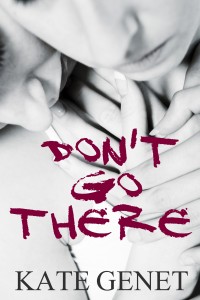 Contact Kate: Website, Lesfic Down Under, Facebook for Lesfic Down Under, Sapphica Books, Facebook for Sapphica Books.
Leave a comment here to enter Kate's book giveaway. Kate is giving away an eBook of Don't Go There. The winner will be announced on July 7th, so keep the comments coming.