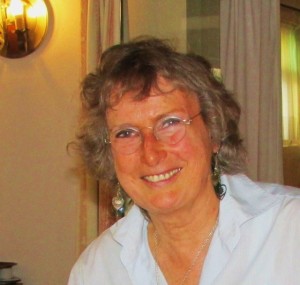 The Gay Agenda – Retroactive
Put your minds at rest, Bachman and Robertson, et al. Queers are not out to get your momma and your sister and your girlfriend. What we are going to do, if I have anything to say about it, is get into your history. And it's bloody well time we did.
O tempora o mores. Thank the gods it has come to this, for I am old enough to remember when gay people didn't exist. Except for perverts in prison, and patients in mental hospitals, and me. So it was incredibly empowering to learn that, though we had no name, we were always there. "There" being everywhere.
This empowerment, along with a love of costume drama in general, drove me to write LGBT historical fiction – to affirm our absolute place in the human story.
We know now, and are allowed to say, that many of the great names of western civilization were gay: Alexander the Great, Socrates, Michelangelo, Da Vinci, Friedrich the Great, Queen Christina of Denmark and, more recently, Alan Turing, Sally Ride. But that doesn't cut it for me any more. I also want the world to acknowledge the millions of nameless ones, the gay soldier, wine bearer, carpenter, milkmaid, typist.
I live in Europe (where, as Eddie Izzard quips "the history is.") Across the boulevard from my house is an 18th century château, down the street is a Norman church, and in a hundred places in this one small country one can see great architectural markers of our civilization. My civilization. And my people must get credit for them, too.
This has been my gay agenda, to scatter us everywhere, to put queer lovers in medieval Jerusalem, lesbian artists with Michelangelo in the Vatican, Sapphic cross dressers facing down the Venetian Inquisition, tragic male lovers in Stalingrad, lesbian and gay anti-fascists in Hitler's Germany, impassioned women in the Résistance and in concentration camps and on the Eastern Front.
Sadly, in America, the task must be done in both directions, for if those who study the past often overlook the LGBT, many LGBT also overlook the past. It may be too much to expect a Yankee appetite for antiquity or, say, the Italian Renaissance, but fortunately, Americans seem to have a certain fascination for World War Two.  Fortunately, so do I. Three of my novels have dealt with it.
Over here the war has left its mark. Some seventy to eighty million people perished, and no European family was untouched. It is humbling to hear the second generation stories from friends and neighbors, and the elderly, when you can get them to talk, remember it all first hand.
Waiting for the Violins, a story of the WWII Résistance, arose from all those urges, to populate the past with us, to reveal the historical complexity of the event to the uninformed, and to honor the suffering of those eighty million.
The Résistance/partisan movement existed all over Europe, and we know that women were active in it, simply because the young men were on the battlefield or in forced labor. The other primary players were British SOE agents, many of them women, dropped in at night by parachute. That some of these were lesbian is historically likely, and in my novel they are for sure. Whatever that percentage of gays that nature puts into a population, that's how many of us were in that war, as heroes and cowards, fighters and victims.
I don't know how many more novels I've got in me, but I will always have these two purposes, to bring history to my LGBT readers and to bring the reality of LGBT people in history to the likes of Bachman and Robertson, even if they cover their eyes and sing their loudest hymns. O tempora o mores. We didn't get your momma or your sister, but your girlfriends have shown some interest.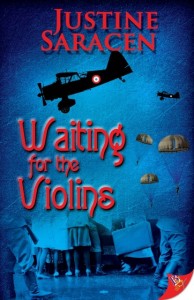 Contact Justine: Website, Twitter, and Facebook.
Would you like to see her in person? Justine will be at the Portland GCLS Conference giving a master class with Shelley Thrasher. The class is called "Writing the Kick-Ass novel."
Leave a comment on this blog to for a chance to win the eBook version of Sarah, Son of God.