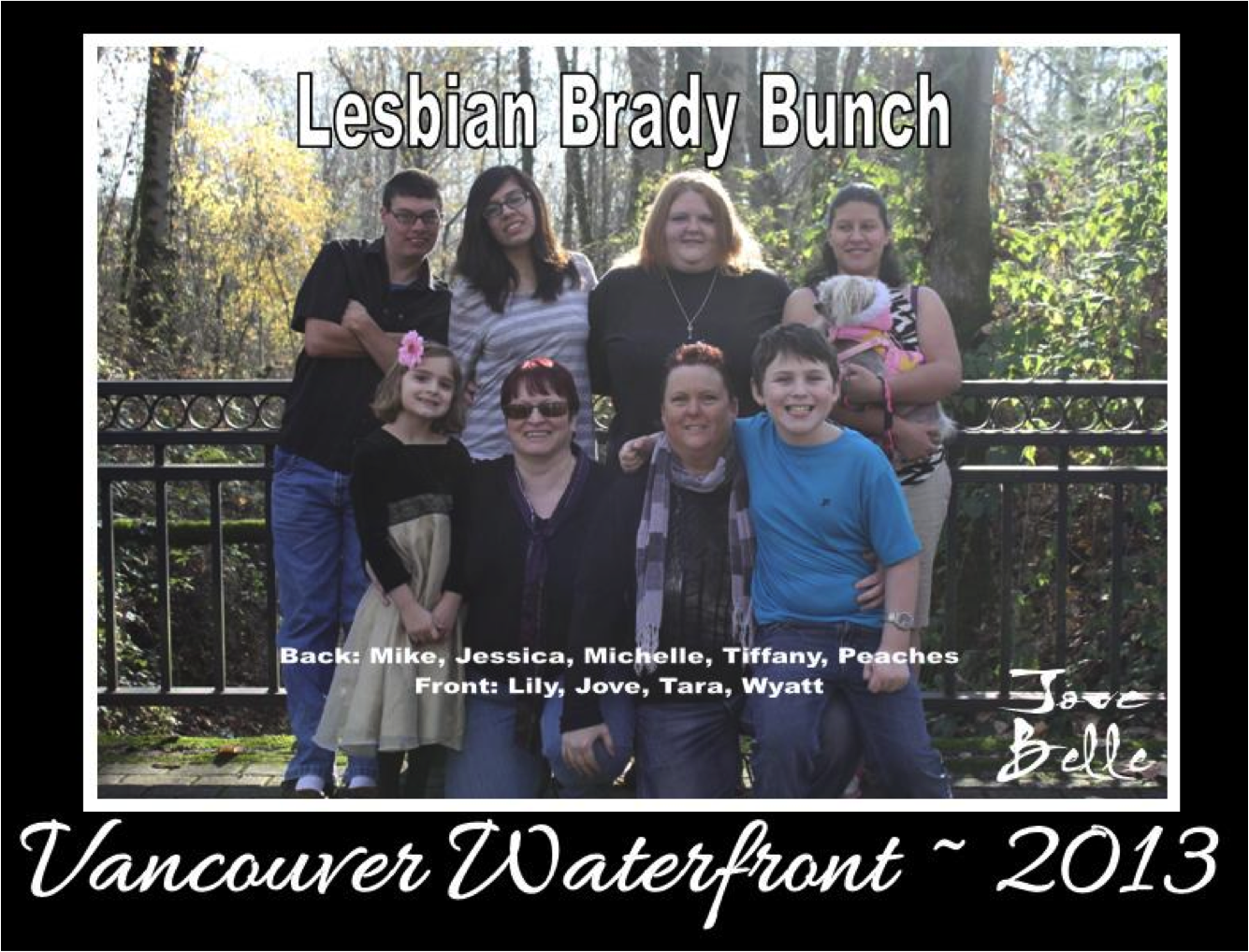 Hey everyone! Welcome to June! I'm super flattered that Liz asked me to open the month long blog party to celebrate Pride Month and I've given a lot of thought to what that really means to in my little slice of the world.
When we were younger, Tara and I went to all the local pride events. We'd hit Portland, then Vancouver, and close it out with the drive up to Seattle. Each event meant something different for us.
If you ever visit Portland, you're likely to see a bumper sticker that says KEEP PORTLAND WEIRD. The people here take pride in being different, in exploring life and finding the joy in unexpected places.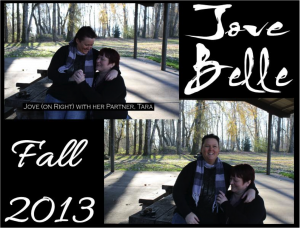 Portland Pride has all that fabulous local flavor. Going to that event makes me feel young, and makes me remember what it's like to be always on the cusp of something amazing and so excited to see how life unfolds.
Vancouver (Washington, not Brittish Columbia) hosts a much smaller event. There's a small festival downtown that doesn't include a parade. Going there is about feeling at home. We can take our kids and not feel overwhelmed by the crowds. It's about connecting with our community and just feeling good for the day.
For all the weirdness in Portland, it doesn't come close to the energy of Seattle. Seattle hosts a larger than life event. Everything is bolder, shinier, and the energy is overwhelming. The last time we made the trip up for Seattle Pride, Tara was pregnant with Lily and Wyatt was a very demanding toddler. It was exhilarating, but more than anything, I remember being completely exhausted at the end of the day.
As we've gotten older, Tara and I have attended fewer pride events. Something that had been a critical celebration during my twenties and early thirties has faded to something that I think fondly of but have no compelling drive to participate in. Is that because we have less pride? No, I don't think so.
We attend parent-teacher conferences together. We make it clear every time we go out that we, with all our rowdy children, are a family. I'm mom. She's mommy. We answer questions about what it's like for our kids to have two moms. Or how two lesbians managed to have so many kids. How does all that work?
We know and love all our neighbors and they know and love us, including the evangelical Christian family that lives next door. We take our kids to the doctor together. We cheer their sporting events together. And our kids make all the other kids jealous because they have two moms instead of just one and isn't that just the coolest thing ever?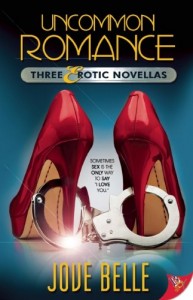 We share kisses and hugs and moments of love without thinking about where we are or what it might mean to the people around us. And you know what? The people around us don't even notice. We obviously belong together. Nothing shocking here.
So, while I love the dedication of a festival, a parade, a week, or even a month to the celebration of gay pride, I appreciate more the day to day living that says "I'm here and I'm gay and I'm proud of it."
Leave a comment about Jove's blog to enter her book giveaway. The prizes will either be the winner's choice of eBook or a signed copy of Uncommon Romance. Winners will be announced on July 7th! So keep those comments coming!