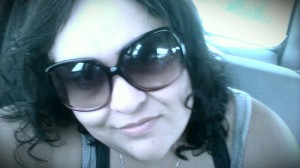 The dictionary defines the word "pride" as such:
1. a high or inordinate opinion of one's own dignity, importance, merit, or superiority, whether as cherished in the mind or as displayed in bearing, conduct, etc.
2. the state or feeling of being proud.
3. a becoming or dignified sense of what is due to oneself or one's position or character; self-respect; self-esteem.
4. pleasure or satisfaction taken in something done by or belonging to oneself or believed to reflect credit upon oneself: civic pride.
5. something that causes a person or persons to be proud: His art collection was the pride of the family.
It follows that the word means different things to different people. In the LGBT community the word is commonly associated with parades, exposure, and public demonstration of one's sexual orientation, but I agree with the dictionary's multiple definitions. I think we all experience pride in who we are, whether we ride on an outlandish (albeit fabulous) float, or whether we are simply happy and proud of who we are in our day to day lives.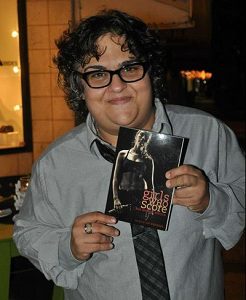 Pride boils down to a matter of self-esteem. Being happy with who we are; whether that means bisexual, gay, lesbian, trans, queer, questioning, or even straight. Unlike our heterosexual counterparts however, we have not had the privilege of equal protection under the law, or for that matter, even the choice of marrying who we love. Yet, despite all these obstacles, we still have our pride.
I was never a Lesbian Avenger in Boston, like my girlfriend was. I never picketed outside the White House, or marched through the streets chanting "We're here! We're queer! Get used to it!" I've only attended a few pride parades in my lifetime. I have worn rainbow rings and whimsical t-shirts like my nineties favorite, "I can't even think straight." I've boycotted businesses such as Chik-fil-A. So even though I have not been an activist in any sense of the word, I have, always, felt pride in who I am.
Originally, I came out to only a couple for friends in junior high school. I came out completely in high school. I've been out since then, at a time when it still was taboo to be queer, when there was no Queer Eye for the Straight Guy or RuPaul's Drag Race. We had Ellen, of course, whose brilliant sitcom got cancelled after she decided to have her character come out as lesbian. And in my own way, I felt that just being out made a difference. And at least to my circle of straight friends and family, it did. They knew "one gay person." And that does make a difference. Being out makes a difference.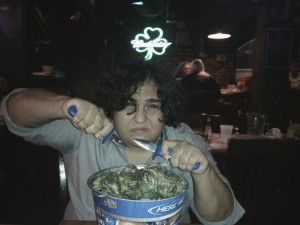 Pride cannot be categorized or pigeonholed. It cannot be contained by one narrow definition. It means something different to each of us, which just demonstrates that even if we identify as LGBT or Q, we are all individuals and we all experience our own kind of pride.
I think pride serves as a big 'fuck you' to all the people who try to demean us and categorize us as second-class citizens. Whether we are out in our everyday lives, such as when we hold hands with our partner at the grocery store or in line at the DMV, we are taking a stand. We are saying that we are happy with who we are. We are proud. And proud we should be…in whatever form that means to each one of is individually.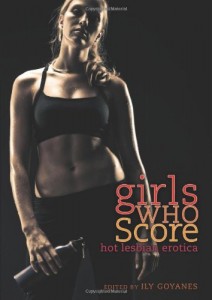 Leave a comment here for a chance to win a signed copy of Girls Who Score. The winner will be announced on July 7th.
Contact Ily:
Email: ily.goyanes@gmail.com
Facebook: facebook.com/ilygoyanesillmatic
Twitter: @realily