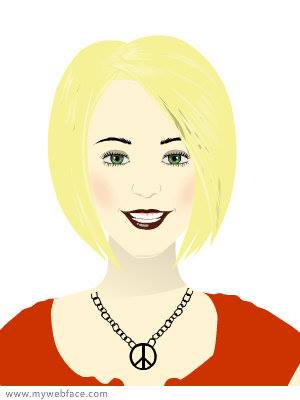 The Perfect Kid
I'll never forget his sweet voice saying, "Momma, I need to tell you something."
His voice was tortured like he had done something wrong. I smiled though because this was my first born, my easy child. I just knew that whatever he had to say wouldn't be "Oh, God Momma I did…" or "Momma, I didn't mean to but what am I going to do about…?" Not this kid!
Bubba was, and had always been, my fairly effortless youngster. His teachers loved him. The other parents loved him. He was handsome, quiet and polite. He was also very smart and in the gifted program at school. A parents dream really. The only small problem that he ever seemed to have was fitting in with the other kids. I noticed this as early as 1st grade. I didn't worry though, not really. Socialization would come with time. I was sure of it.
By the 4th grade bullying began and once Bubba even had to fight physically to defend himself.  At that point, I was not so sure of him being able to fit in. He tried so very hard but it just never seemed to work for him. My heart broke for him. I became involved with the teachers, the administrators as well as the parents of the bully's. Nothing seemed to work. So Bubba and I worked together so that he knew how to avoid situations that would put him in harm's way. He still did not "fit in" but he was not in danger. As a mother this hurt but he was still, for all intents and purposes, the "perfect kid" that I had always known and I loved him dearly.
Things continued on this course until 6th grade. He finally found a couple of best friends and a "group." I breathed a huge sigh of relief. My son was accepted. My easy child that I held so dear was happy…or was he? Was I seeing what I wanted to see? Was he pretending? Did he just want friends so damned badly that he was willing to settle? Was I worrying over nothing? I decided to let it go and to let him make his own decisions. He was smart, brilliant really. He should know if these people were real friends…shouldn't he?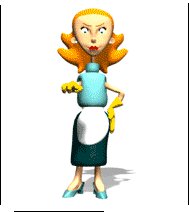 Fast forward ten years. Bubba had met a girl. He thought he was in love. I, however, was not so sure. She was ten years older than him. She also lived in another country and had a child. Bubba had always wanted to move away from our hometown due to bad childhood memories. He had also always wanted to have children. So I questioned his motives when he told me that he was going to marry her and move to her country. I was devastated. This was my baby. But, this was NOT my life. I gave my blessing, albeit reluctantly, and he married her and moved over three-thousand miles away. They immediately started having children which made me happy. I loved my grandchildren! Still, I worried for HIM. Was HE happy? Was this what HE wanted? He was so very far away. I could not just hop in the car and look into his eyes to see if he was telling me the truth. I needed him to be happy and I felt the only thing that made him that way was his children.
Fast forward ten more years to a not so very pleasant divorce. My heart was aching for my "easy child." In my eyes, he was in a foreign country all alone. He needed to stay there for his children. And, to be honest, he had come to love his new home. He had a great new group of friends, a good job, a social life, and a great new group of friends (did I say that already…A GROUP OF FRIENDS…YAY!).
Then the call came. "Momma, I need to tell you something."
"OK, Son, what's up."
"Well… uh… Ummm…err…I don't know how to say this…" he stammered.
"Just say it Bubba. I love you. Nothing will change that." I replied, feeling for the first time that something may be really wrong.
"Damn, I don't know why it is this hard. I didn't think it would be. I called you first for that reason."

I suddenly grinned like a Cheshire cat. I finally realized what he was going to tell me. My heart swelled. Bubba was finally going to be honest. Not with me. With himself! "Go ahead, Son. Tell me what you need to." This was his story, not mine. I would not say it for him. He needed to be the one to tell it.
"Well, Mom, it's just that I'm uh….well…I…," He trailed off.
"Son," I prompted knowing what was coming as I had known since my sweet, easy, loving, smart boy was 8 years old. "Just tell me. I will love you forever no matter what!"
"I'm gay Momma," he spat out like I was going to immediately transport to his country, slap him then promptly disown him.
"Oh baby, I am so proud of you! It sure took you long enough to accept yourself for what and who you are. I am proud of your bravery in coming out and choosing to live your life your way. To choose what others may view as the "hard" way when you had the "easy" way before when you were married. But, mostly I am proud that you chose to find love. Real love. The kind of love that you have dreamed of."
"So you are not mad at me?" He implored.
"Are you kidding? Son, I am married to a woman or did you forget that little fact? Why would I be angry with you? I couldn't be prouder of you…not because you are gay but because you are finally being you!" I replied.
"Oh, Thank God! I thought that you would think that I was broke or not perfect or…" He prattled.
"Hush, Bubba, you are not broken! You are still my perfect baby boy and I couldn't be prouder of you. I just have one question for you though," I grinned impishly.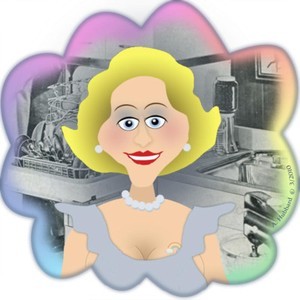 "Sure. What, Mom?" He asked
"Are you a top or a bottom?" I said with a glint in my eyes.
"OH. MY. GOD. MOTHER!" He yelped just as I heard the click that disconnected us.
Some people are just so sensitive!
When asked to write a blog for PRIDE Month, I struggled to think of the thing(s) that really made me feel the proudest. Having not been out that long, my mind went in a different direction. I hope you enjoy what I've written.
The Happy Lesbian Housewife, my 1st book (WHOOPEEE), is coming out this Fall…published by the phenomenal Sapphire!! I will gladly give away a signed copy, so leave a comment here to enter the book giveaway. The winner of the Happy Lesbian Housewife book will be announced on July 7th, so keep the comments coming folks.
Want more? Check out her blog!