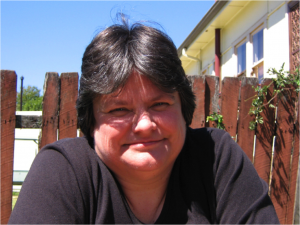 WRITING IS NEVER EASY
By Erica Lawson
My first book came out in 2009. At that time there were many contemporary romances and, to a lesser extent, mystery/suspense stories. There were an even small number of memoirs, poetry, anthologies, science fiction and a handful of what was considered lesser genres. Getting a contract from a publisher was worth something then. You were a writer.
So much has changed since 2009. In five years lesbian fiction has exploded. Since Amazon took the shackles off publishing, and especially self-publishing, there are literally hundreds of books out in the marketplace now. So, what has it meant to the writer?
To the reader, the most obvious answer is money. Established authors now have to share the limited market with considerably more people. Gone are the days where releasing a book guaranteed good sales and a slap on the back from the adoring public. That contract is no longer worth its weight in gold. Each and every author has to earn their royalties, because near enough is now not good enough, not that it ever should have been. Ask most authors and they will insist they are not in it for the money. Most of us have a day job, spending the remaining few available hours crafting a story we hope will be enjoyed by our readers.
Recognition. It's human nature to be pleased if someone says to you, "Hey! You wrote such and such. I love that book!" It makes you feel you have done something well enough to attract attention. Of course, it can also work the other way. "Hey! You wrote that stinker!" It's a fact of life. Not everyone will like your work, and the internet encourages that by allowing your critics to post their opinion everywhere.
Finally, but not least of all, is the love of writing. There is nothing more satisfying than seeing those two little words-the end, except of course holding the finished book in your hands. I made this with my imagination and skill. It's mine. While we have the passion to write, there is also a little ego stroking in seeing the results of that passion.
Writing a book is not easy. It takes patience and commitment to finish the task you have set yourself. It doesn't happen overnight. In fact, a lot of stories take months to write. Very, very few happen in days or weeks. Some authors only publish one book every 6 months, some 12 months, some 18 months. This is not an indication of quality. The author is. When you purchase a book, it's the author's talent and reputation to turn out a good book you are buying. It's their ability to tell a well thought-out, visually descriptive story that will stay with you long after you have finished it.
So, I suppose the point I am trying to make is that while we write because the written word flows hotly through our veins and we have a need to express it, a little bit of money and back slapping comes with the territory. Don't be afraid to approach us. We like it when someone appreciates our work. An out-of-the-blue email from a reader saying they liked the book goes a long way to confirming our belief in ourselves and pushes us onto the next fantastic tale we can conjure up for you.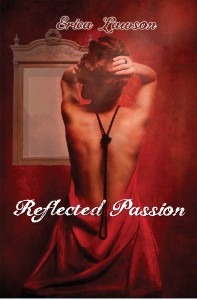 Contact Erica Lawson:
Website: ericalawson.com
Email: ericalawson@y7mail.com
Friend Erica on Facebook: facebook.com/erica.lawson.904
Yahoo Group, Aurelia's Musings: groups.yahoo.com/group/aurelia_fan
Erica's is giving away the eBook version of "Reflected Passion." Leave a comment to enter the book giveaway. The winner will be announced on July 7th!