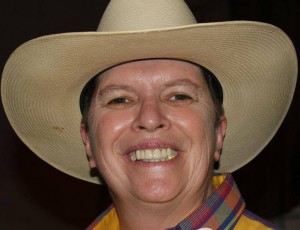 Wow, a blog! When I was asked to write about Pride, I had a thousand ideas running through my head. Then, someone said they wanted to hear about the person that I write a lot about. That person is my Mom, also known as "The Kick in the Pants" (KITP).
I never really came out to the KITP. It was just kind of obvious. I was a total tomboy growing up. I had all the usual girl stuff, you know dolls and crap. That didn't last long. I was more into playing in the mud and softball and such. I wore dresses only because the KITP said so.  Now when she mentions dresses or a skirt I breakout into hives! There has to be a legitimate medical reason for this.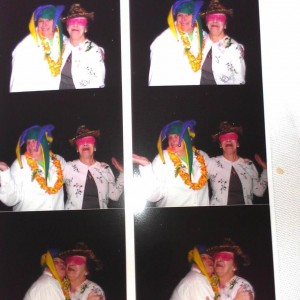 I did all of the "pre-requisite female" things the KITP always told me about. I had a boyfriend in high school. Well, I wouldn't really call him a "boyfriend"; all he did was take me to the prom. I did the "marry a guy" thing. What the hell was I thinking! I reproduced and now have a 21 year old daughter who is the cause of my many gray hairs.
Through all of my whacky relationships the KITP has been there. The biggest thing she has done was stand by me through most important relationship I have had thus far. That was my 25+ year marriage to the United States Army. She always knew I would join because when I was a kid, I would always play "Army" with my friends. The KITP was there time and again when I needed her throughout many deployments and military schools. She traveled the world with me, coming to see me at almost every duty station. During all this time, called her at least once a week, every Sunday, even from the war zone.  I have recently received a "divorce" from the Army by retiring. Now we get to hang out and have fun.
You might think that retiring is easy, think again. Being a civilian is frikken hard. The Army sends you to classes before you retire to learn how to be a civilian. They help a little bit.  I am adjusting, but it is a slow process. First off, civilians have a different level of "discipline." That drives me nuts. Then there is the language. All I know is acronyms and find myself having to explain myself constantly. I usually just go with the conversation, tell folks to write down what they do not understand and tell them to google it. Google knows all. What is really strange is having a lack of rules and regulations to follow. I can get used to that part. Face it, I broke one rule to join the Army and you all can probably figure out what that one is.
Now, I live how I want to. I am free to roam. I can speak relatively freely and the only person I answer to is the KITP because she is the commander in chief of the family. I can't get anything by her. She knows all and isn't afraid to share her opinion. She is always there to offer advice and a good, swift kick in the pants when needed.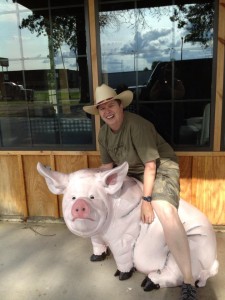 I write a short blog about her on my Facebook page every Sunday. Stop by sometime and check out what she is up to. She is a funny gal. You can also find my blogs about her and other miscellaneous things on my actual blog page.
I hope you enjoyed a glimpse into my little world.  I look forward to taking a gander into yours!
Peace out!
Dutch