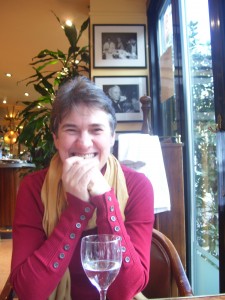 I posted a blog five years ago which started:
Tuesday 5th May 1998, BBC News: Justin Fashanu was found dead in a lock-up garage in east London on Saturday. The former Norwich City and Nottingham Forest footballer died as a result of hanging, a post-mortem examination has concluded.
Justin Fashanu was the first footballer to come out; at the time of his death he was coaching a team in the US and was facing a sexual assault charge.
Tuesday 13th January 2009 BBC News: Eleven people have been charged with indecent chanting at a football match after an inquiry into suspected abuse aimed at Sol Campbell. The abuse was both racist and homophobic.
I'm not saying Justin Fashanu killed himself simply because he was gay, nor am I suggesting anything about Sol Campbell's sexuality – that's his affair – but I chose these stories to illustrate the prejudices which still run rife in the so called 'beautiful game'.
And ended:
I still find it difficult to believe that, in my lifetime, any association footballer could come out as gay or have his boyfriend among the WAGs. I hope to be proved wrong.
So was I? Earlier this year, Liam Davis came out as England's first openly gay semi-professional footballer, We've also seen Robbie Rogers (of Leeds, but now playing for LA Galaxy), Anton Hysen and ex player Thomas Hitzlsperger all reveal their sexuality. But we still have homophobic chanting and attitudes on the terraces (and on the pitch). Within the women's game it's a touch more enlightened, with some notable names having said they're lesbian, but women's sport has always been a bit ahead of men's. Plenty of female tennis players and golfers have come out, whereas none of their male equivalents have.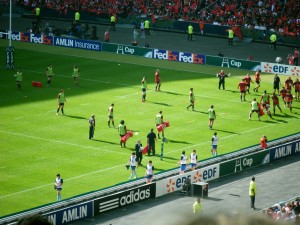 Some sports are much more tolerant. Equestrianism, interestingly enough about the only sport where men and women compete on equal terms, seems to have no issues with sexuality. I'm not for a moment implying that equestrian sport is in any way 'effeminate'. It takes a huge amount of strength, guts and skill to manoeuvre a horse around a three day event cross country course; Blyth Tait does it to great effect, becoming Olympic eventing Champion in 1996. Then there's Lee Pearson, CBE, who's won nine paralympic gold medals in dressage, despite having very little use of his legs (he controls the horse through his backside – he says he's got a great bottom). He's certainly talented enough to compete in able bodied events. Carl Hester was on the Olympic gold medal winning Equestrian team at London 2012 and Clare Balding is pretty well a national treasure. All of them "out".
Ice skating and diving are another two sports where there's less of an issue with being open about one's sexual orientation: diver Matthew Mitcham went to the Beijing Olympics not only having revealed his sexuality, but having applied – successfully – for a grant to enable his boyfriend to go with him. Matthew became 10m platform gold medallist. But when Tom Daley recently revealed he was in a relationship with a man, but still liked girls, he was subject to a lot of unpleasant comments and speculation about his "true" nature, some of it from gay men. We've clearly got a long way to go, especially as biphobia seems to be alive and kicking.
In rugby Nigel Owens is probably the world's top referee. And he brings the story full circle, having attempted suicide when younger, tormented by his sexuality and steroid addiction. That he got through that difficult time is testament to his highly supportive family and the fact that he takes to the pitch and doesn't get abused is testament to the great nature of rugby.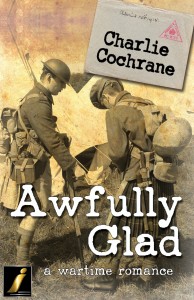 So, have we made progress since 2009? Yes. But maybe it's two steps forward and one back.
Contact Charlie: Email (cochrane.charlie2@googlemail.com), Facebook, Twitter, Goodreads, Blog, and Website.
Leave a comment here to enter the book giveaway. The winner will get the Charlie Cochrane book of your choice, print or eBook.
The winner will be announced on July 7th, so keep those comments coming.