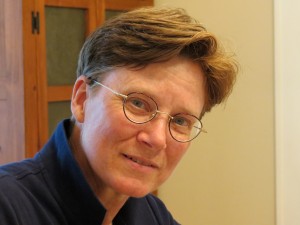 My thanks to Liz for inviting me to participate in this Pride Blog series. Like some other authors who've blogged here, I've never attended a Pride march. I can appreciate the sense of camaraderie and, well, pride that those who attend must experience, but I've never felt the need.
Several years ago, I was flipping through television channels and came across a gay author speaking on C-Span. I don't remember who he was or the title of his book (sorry), but I do clearly remember a portion of his speech. He was being taped speaking to an assembled crowd in an auditorium, and he asked the people in attendance to raise their hands if they were out to family, friends and co-workers. About half of the people in the auditorium raised their hands. To those who hadn't, he said (I don't recall the exact words, but it went something like this), "Go home. Coming to events like this, donating money to LGBT causes, none of those things change minds as much as coming out to those who know you, letting them see that we are not monsters, that we are the people they've known and worked with and lived beside and loved for years."
My partner and I looked at one another.
Everything he said was true. I had always been out with my co-workers. No public announcements, no banners or rainbow flags decorated my desk, and June was most notable for the birthday I share with my baby sister. I just never tiptoed around pronouns, and never hesitated to mention my partner by name. If anyone ever had an issue with my sexuality, it has never been mentioned in my hearing.
But the other, darker side of his comments brought home a truth that we don't always like to acknowledge – that those of us who are out often look with disdain at those who are still closeted. Like my partner.
I get that those who put themselves out there might feel some resentment toward those who aren't out. The risk takers pave the way for the rest. I truly believe that. Visibility leads to acceptance. Just look at the speed at which marriage equality is gaining ground; and with the increased visibility of gay and lesbian athletes and celebrities, there is greater acceptance.
But the harsh truth is that many of us still work and live in areas where being out could cost us – our jobs, our families, even our lives. This is as true now as it was twenty or thirty years ago.
Education is one area where LGBT folk still have to tread carefully. Just in the past year, a handful of teachers have been fired in a few states when someone found obituaries and marriage notices on-line that listed them as having a same-sex partner. They didn't bring their private lives to work. They didn't intend to come out. They were outed and it cost them their livelihoods.
When my partner and I got married in 2012 to celebrate our twentieth anniversary, my co-workers had a reception for us, complete with a cake with two brides on top. It meant the world to us that they were so accepting, but that happiness was tinged with a little bit of sadness that she had no one at her work with whom she felt she could share her happiness, even as the entire office got involved with the pending weddings of two of her straight co-workers.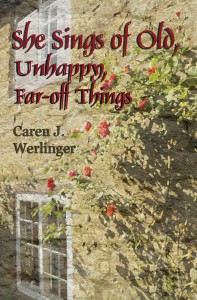 So, as we celebrate Pride month, and as parades are held and new court decisions are handed down moving us closer to nation-wide marriage equality, let's not forget that our work is far from over. Until people everywhere no longer have to fear coming out, those of us who are fortunate enough to be out will have to be their shield. Rather than telling them to go home, I think I would say, "Stand behind us, and when the time is right, come stand with us."
Contact Caren: Website, Facebook and E-mail (cjwerlingerbooks@yahoo.com)
Leave a comment to enter the book giveaway. The winner will be announced on July 7th!