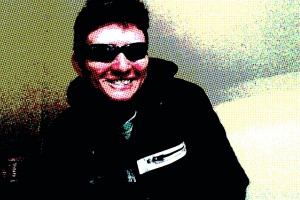 A Rising Pride
Last month, I was chatting with a lesbian who's about 29. She mentioned she was going to attend a Pride celebration in Florida. I made a comment about how the celebration was early (scheduled in May) and she didn't know what I meant. So I said that traditionally, Pride is celebrated in June, though some communities have adopted earlier or later celebrations over the years.
She then asked me why Pride was traditionally in June. She had no idea about its origins, or that some of the roots of the modern LGBT* rights movement were planted in New York City at the Stonewall Inn June 27, 1969. On that night, during a typical police raid on the bar, something shifted.
*(The asterisk after LGBT* refers to "Queer/Questioning/Gender nonconforming" and all of these. I tend to use it to indicate that "queer identity" encompasses a lot more than LGBT.)
Charles Kaiser captured the mood in his 1997 The Gay Metropolis: The Landmark History of Gay Life in America (revised 2007).  
Jonathan Capehart, a columnist at the Washington Post, did a remembrance of one of the activists who was on the scene at the Stonewall that hot June in '69. Stormé DeLarverie, a longtime social justice activist and drag king, died May 25 in Brooklyn at the age of 93.
Here's Kaiser (via Capehart), describing the scene:
Outdoors in the summer heat, the mood was festive, but many eyewitnesses also remember a febrile feeling in the air. Several spectators agreed that it was the action of a cross-dressing lesbian — possibly Stormé DeLarverie — which would change everyone's attitude forever. DeLarverie denied that she was the catalyst, but her own recollection matched others' descriptions of the defining moment. "The cop hit me, and I hit him back," DeLarverie explained. For the first time in history, "The cops got what they gave." This had never happened before. . . .
DeLarverie was, born in 1920 in New Orleans. Her mother was a black servant in the house of her white father. He would eventually marry her mother and at some point the family moved to California. DeLarverie spent some years in Chicago and eventually ended up in New York City. She began performing as a singer in her late teens, first as a woman and then dressed as a man. DeLarverie was known as one of the most assertive supporters of the modern LGBT* movement, and though there is some dispute over who threw the first punch at Stonewall that June night in 1969, DeLarverie was there, and knew that something had changed.
Kaiser again (via Capehart):
Stormé DeLarverie remembered, "Stonewall was just the flip side of the black revolt when Rosa Parks took a stand. Finally, the kids down there took a stand. But it was peaceful. I mean, they said it was a riot; it was more like a civil disobedience. Noses got broken, there were bruises and banged-up knuckles and things like that, but no one was seriously injured. The police got the shock of their lives when those queens came out of that bar and pulled off their wigs and went after them. I knew sooner or later people were going to get the same attitude that I had. They had just pushed once too often."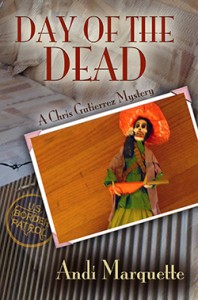 I came of age in the 1980s and the AIDS crisis, which left an indelible impression on those of us who identify as LGBT*. I remember the rise of AIDS activism, and the push to get policies changed on state and federal levels in the midst of countless deaths from a disease that we still didn't know much about.
During the late 1980s and even into the early 1990s, I remember police officers still going to the best-known lesbian bar in Denver, Colorado, where they'd walk through the crowd, smirking and staring at us. Sometimes they were there for a few minutes, other times up to a half-hour. They usually came in pairs, and one would stand by the bar while the other walked slowly through the crowd. Sometimes they claimed they were looking for underage drinkers. Other times they claimed they'd gotten a complaint about fighting in the parking lot. We knew none of that was true.
I marched in my first Pride parade around 1989 in Denver. I'd never seen so many LGBT* people in one place. Until I marched in Europride in London in the summer of 1992. Thousands of LGBT* people from all over the world. I was with a group of British acquaintances and we stopped in a pub to use the restrooms and have another beverage. Forty minutes we were in there. When we left to rejoin Pride, the marchers were still passing the pub, a seemingly endless stream of LGBT* people, and I remember thinking that this was part of the legacy of Stonewall, this massive display of Pride 3500 miles and 23 years from the site of events over a few summer nights that would change the course of history.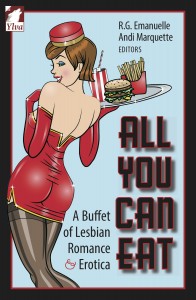 And I remember the battles in 1992 over anti-LGBT* amendments in Oregon and Colorado, and the terrible tolls they took, and how spiritually exhausted I was after the '92 elections, a new exile from Colorado living in Albuquerque, New Mexico. I'd retained my Colorado residency so I could vote in that election against Colorado's Amendment 2 (it passed, but the Oregon amendment did not, thankfully; Colorado's would later be declared unconstitutional by the Supreme Court). Disgusted, disheartened, angry, and sad, I went the following week to change my residency to New Mexico.
I marched in my first Albuquerque Pride parade in 1993, still smarting from the '92 elections. Somehow, that Pride helped the previous year settle a little better in my psyche, and made me realize how far we've come even as it prepared me for future travails. That year, in May of '93, the Hawaiian Supreme Court had ruled that banning same-sex couples from marriage was discriminatory (thus spawning the first of many state constitutions banning same-sex marriage throughout the mid-1990s until the passage of the Defense of Marriage Act in December, 1996, that removed same-sex couples from any federal recognition or benefits. The Hawaiian court case, meanwhile, wouldn't fall completely until 1999.
Two steps forward, one step back. Sometimes one step forward and two back. Such is the arc of justice. I thought about all of these things as I talked to that 29-year-old lesbian who had no idea why we celebrate Pride, or the important role it holds in the lives of so many LGBT* people.
Since 1993, I attended a Pride celebration every year if possible, until around the mid-2000s, when my attendance became more sporadic. The last one was in Albuquerque a few years back. And yes, I still cry when I see the PFLAG marchers, and I cry when I see student GSAs. I cry when I see military veterans marching (some in uniform, even before DADT). I cry when I see our elders marching, and I think about the work they did that allow me to be there, openly at Pride, watching them march.
Pride, for me, is thus a shout-out to those who had been pushed once too often. It's a commemoration of those we've lost, a reminder of how far we've come, and a chance to rejuvenate and recharge in the face of an often hostile culture-at-large – an opportunity to energize for the work we still have to do. And make no mistake, friends. There is still much work to be done, both here and beyond our boundaries.
But for a little while, let us celebrate the amazing year we've had. Let us honor those who have helped pave this road, and let us commemorate those who are not here to see it. And let us pick up the tools and continue the work.
Happy Pride, everyone!
A Few Resources:
PBS Documentary, Stonewall Uprising, 2010
Documentary, Before Stonewall, 1984.
Documentary (short), Stormé, the Lady of the Jewel Box, 1987. Twenty-one-minute film about Stormé DeLarverie and the Jewel Box Revue, the first integrated female impersonation troupe and the forerunner of La Cage aux Folles.
Martin Duberman's account of Stonewall
Also, see Duberman's book, Stonewall
Odd Girls and Twilight Lovers: A History of Lesbian Life in Twentieth-Century America, Lillian Faderman, 1991. Context for what life was like in the U.S. prior to Stonewall.
Coming Out Under Fire: The History of Gay Men and Women in World War II, Allan Bérubé, 2000. It's important to see the historical context prior to Stonewall to understand where its roots lie.
And the Band Played On: Politics, People, and the AIDS Epidemic, 20th-Anniversary Edition, Randy Shilts, originally published in 1987; revised for the 20th-anniversary edition, 2007. One of the best accounts of the post-Stonewall era and the AIDS crisis. For those of you born in the 1980s or 1990s, this book will help you understand those of us who lived through that era.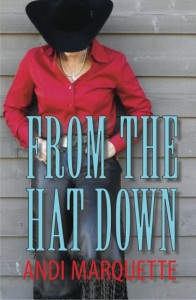 Contact Andi: E-mail (andimarquette AT gmail DOT com), Website, Women and Words, Twitter and Facebook.
Leave a comment to win a copy of "From the Hat Down." The book giveaway winner will be announced on July 7th!