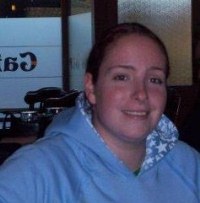 Is Pride Still Relevant?
My inspiration for this blog came from a question posted on social media and the answers given. Is Pride still relevant in 2014?
The vast majority of responses were unanimous in that they felt Pride was still relevant, but there were additional comments added. I've summarised the main points:
Pride will always be relevant.
Pride will only be relevant until there is equality.
Young people are missing the reason behind Pride and have turned it into a meaningless party. They don't appreciate or know about how Pride originally came about (the Stonewall riots, protests, and pride marches).  Identifying and coming out as LGBTQ is easy for young people nowadays.
The final comment bothered me a lot. I'm a lesbian author and my debut novel, Secret Lies is a Young Adult story. In my opinion, this comment made a number of huge sweeping generalisations about young people.
Like the younger generations in question, my wife and I didn't experience the Stonewall era personally. It was before our time and we live in the UK. That doesn't mean we don't know about it, or appreciate the sacrifices, bravery, and the historic importance of what took place. We owe a great deal to those people who made a stand. Without them, we wouldn't be living the lives we are today.
I strongly disagree that identifying and coming out as LGBTQ youth in 2014 is easy. Each person's experience of discovering and accepting their sexuality is deeply personal and unique to them. Yes, today there's generally more acceptance, but that doesn't change personal factors; religious beliefs, country of residence, peer pressure, community, and family beliefs. Just look at Russia and Uganda!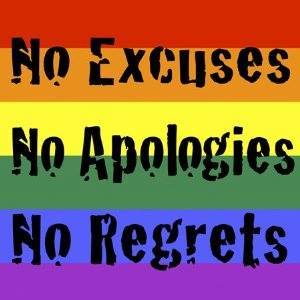 Coming out at any age can be difficult. There's the risk of rejection from loved ones and your community. Coming out as an independent adult is very different from being a young person who is reliant on their family, friends, and community.  I so admire these people who have the courage to accept and be unashamedly honest about their sexuality from such a young age.
I believe the "reason" behind Pride can be both personal and representative of a group as a whole. Each generation is fighting for equality in its own way. We've gone from fighting for our freedom, to fighting for our basic rights, to now fighting for equality on a global scale.
Young people aren't afraid to stand up for what they believe in. They're just doing it in their own way. Their attendance at Pride is vibrant, cheerful, and yes, can resemble a party. They're showing solidarity in the face of adversity through celebration.
Members of older generations, my wife and I included, have lived with a different mindset.  My wife and I still don't show public signs of affection. Why? Well, so we don't make others feel uncomfortable, or we don't draw unwanted attention to ourselves, or run the risk of inviting hate or danger.
More frequently I keep seeing LGBTQ  young people holding hands, kissing, and cuddling in mundane public places. To me this is awesome. Every time I see them, I marvel at their bravery and it makes my heart swell with pride. As far as their concerned it's nothing special. It's just what normal couples do.
By showing affection, being loud, being proud, being passionate, promoting via media (TV, Film, literature, and music), connecting on social media globally, and being themselves, these young people are helping to encourage acceptance across the world.
Our fight for worldwide equality has come along way, but there's still so much more to do. Millions of people live in places where same-sex relationships are outlawed. Horrifically, in five countries and parts of two others, homosexuality is punishable with the death penalty. A further 70 imprison people because of their sexual orientation.
I've no doubt that in years to come, our younger generations are going to continue taking up the mantle of fighting against injustice and inequality, but they'll do it in their own way.
Together, year by year, we're growing in strength. We will make a difference. We will speak up for those around the world who aren't allowed voices.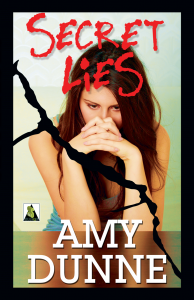 Pride isn't just relevant in 2014, it's essential.
Contact Amy: Twitter, Website/Blog, Facebook and Email (authoramydunne@hotmail.com).
Leave a comment here for a chance to win a signed copy of Secret Lies. Winners will be announced on July 7th!