At a time when most crime fiction featuring and written by women were cozy mysteries, Jean longed for something grittier. Micky Knight is a private detective on the mean streets of New Orleans. Each book in the series answers this question, Can flawed people find the justice they seek?
The Retrospective series will always have spoilers, it's the only way to discuss a body of work in depth. That said, we do our best to to avoid revealing plot twists and secrets. I loved re-reading the series and I hope you are able to take the same journey.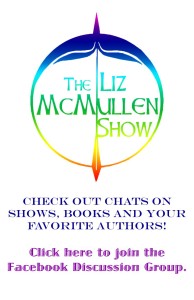 Learn more about JM Redmann on her website and browse her titles on Bold Strokes Books.
Visit The Liz McMullen Discussion Group to share your thoughts about the reading, and pose questions.
Would you like to hear more interviews? Subscribe to The Liz McMullen Show YouTube Channel.