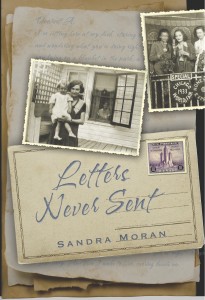 Sandra and I talk about the strong women in her novel, Letters Never Sent, who have chosen to shape their own destinies, rather than what society has dictated. This was no easy task in the early part of the 20th Century. Please take a moment to listen to Sandra's interview, and don't worry, there are no spoilers to ruin the unexpected twists and turns of this complex tale.
Click to buy: Letters Never Sent
Amy Jennifer Bieger is the winner of the Letters Never Sent Giveaway (October 6, 2013).
Website: sandramoran.com
Email: smanthro@gmail.com
facebook.com/altopachitea
twitter.com/SandraDMoran
Publisher: bink.bedazzledink.com