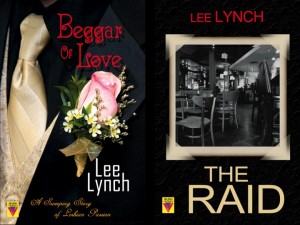 Lesbian fiction trailblazer Lee Lynch joined me on the show to talk about her writing, the evolution of lesbian fiction, feminism, and LGBT rights. It was a gift to see the world through her eyes.
Click to buy: Beggar of Love

Click to Buy: The Raid

Click to Buy: The Amazon Trail
For thirty years, Lee has chronicled her life in the syndicated column "The Amazon Trail," unknowingly recording our history, one story at a time. Lee published a collection of her early columns, and is offering a signed copy of "The Amazon Trail" to a lucky listener. Email me to enter the book giveaway: thelizmcmullenshow@gmail.com.
Contact Lee Lynch:
Facebook: facebook.com/LeeLynchWriter
Twitter: twitter.com/LeeLynchWriter
MySpace: myspace.com/leelynchwriter
Publisher's website: boldstrokesbooks.com