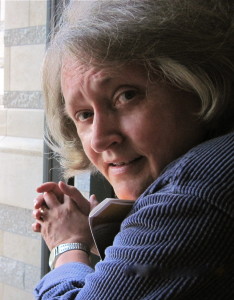 During this interview I review the Jane Lawless series by Ellen Hart. Restauranteur and amateur sleuth Jane Lawless has a knack for solving mysteries. Her innate curiosity and personable nature helps her get to the truth. Try as you might, predicting the ending of an Ellen Hart story, she is that good.
In December of 2016, Mystery Writer's of America named Ellen Hart the 2017 Grand Master. She is the first openly LGBT writer to receive this prestigious honor. The award represents the pinnacle of achievement in mystery writing and was established to acknowledge important contributions to this genre, as well as for a body of work that is both significant and of consistent high quality. Other masters have included Stephen King, Agatha Christie, Sara Paretsky, PD James, and Alfred Hitchcock.
Learn more about Ellen on her website, friend her on Facebook and check out her author page on amazon.