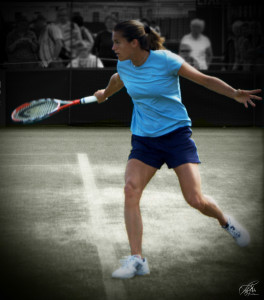 Celebrating Who We Are
By Jody Klaire
I scoured high and low for what I wanted to write about. A piece of news that moved me to writing something that counted. If you know me, you'll know that it's none too surprising that the source of my inspiration was an incredibly talented and cool French tennis coach.
The media is one of those prickly subjects. I've unfortunately been witness to the damage that is done by a few looking to sell a story. I've also seen how a story in the news can move someone into doing something good.
The article I've picked my topic from is in Psychologie Magazine (from France) when their reporter Hélène Mathieu chatted to Amélie Mauresmo in 2006 just before Roland Garros. She was world number one at the time and about to go and win Wimbledon (hurray.) What moved me in the article was Amélie talking about the negative impact that comments about her physical shape had on her. It's something, as a tennis fan, I have the unfortunate task of enduring time and time again. I think it's something that many women experience too.
The interviewer asks her three questions in particular which made me sit back and think, "wow, that sucks." Then I felt a connection that I'd been through it too. Ms. Mathieu asks her about the fact much had been made of her physical shape, of her strength and whether she rose above the attacks on her.
Amélie replied, "Non. Je les ai très très mal vécues. J'étais fragile, sûrement trop en attente, en ce début de carrière, de ce qu'on allait penser de moi… On ne s'est pas représenté à quel point ç'a été dur. Je me suis affinée, d'accord, mais je n'étais pas aussi anormale que ça, si ? C'est vraiment violent pour une jeune femme de toucher à son corps, à sa féminité. Déjà que je ne m'aimais pas beaucoup… Quand vous recevez ça en pleine figure, vous vous repliez complètement."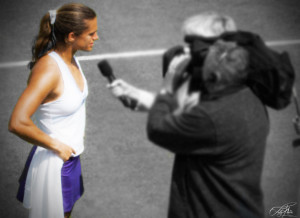 In English this is translated (roughly) as "No, I have lived (coped) very badly. I was fragile, surely too much attention at the beginning of my career, of what people thought of me. It wasn't shown how hard it was for me. I am refined okay, but I'm not as abnormal as that. It is truly violent for a young woman touching on her body, her femininity. Already I didn't like myself all that much. When you get it in your face, you fold completely."
Ms Mathieu asks if Amélie felt bad in her body as a teenager.
"J'étais très timide à l'adolescence. J'ai quitté le cocon familial à l'âge de 11 ans pour un internat de sport-études, un monde de concurrence. C'était très dur. J'ai eu du mal, beaucoup de mal à traverser cette période. Je n'avais pas de copines. J'étais enfermée dans ma timidité. J'en garde de très mauvais souvenirs. J'en parlais il y a quelques jours avec mon entraîneur. Je lui disais : « Je suis sûre que toutes ces joueuses qui sont l'élite du tennis puisent leur énergie dans leurs douleurs. » Moi, je traduis mes douleurs en force, en volonté. Est-ce que sans ça j'aurais été la même joueuse ? Peut-être que j'aurais eu moins d'envie, moins de désir profond d'arriver tout en haut."
Which translates to:
"I w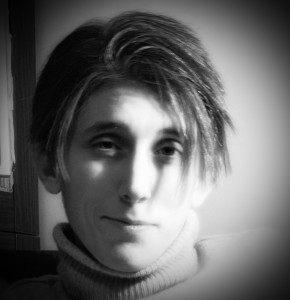 as very shy as a teenager. I left the cocoon of my family at 11 for a life in studying sport. (Attending the academy in Paris.) For a world of competition. It was very hard. I was bad (I take this as she felt bad about herself,) it was very difficult in this period. I had no friends, I was locked in my shyness. I still have very bad memories of this. I talked about it a few days ago with my coach. I said: "I am sure all of the elite players in tennis draw energy from their pain." I translate my pain into strength, and will. Without it, would I have been the same player? Maybe I would have had less desire, less deep desire to reach the top."
Turning the lemons into lemonade as a great friend of mine would say. Again, I think that a lot of people who feel different, who feel confused and uncomfortable at that age find it hard to get through that period. It's why I put in the line in The Empath about it getting better. A nod to a project that urges teenagers to stick in there, to keep going. Where I come from that message is vital.
Ms. Mathieu asks if Amélie felt she was trapped in too physical a body for her at the time.
"Est-ce que mon corps a réellement changé au point que je n'ai plus aucun complexe, ou est-ce mon regard qui a changé ? Disons que je me suis affinée, mais que j'ai aussi changé de regard sur moi."
Which is:
"Has my body really changed to the point I no longer have a complex or is it that my perception of it has changed? Let's say I've refined (I take this as matured) but I have also changed the way I view myself."
Did those answers make you take stock? Yeah, they did to me too. A lot is talked about how women young girls are affected by what they feel they should be but imagine the full force of the press poking at the bits you don't necessarily feel comfortable with? I couldn't exactly be defined as strong physically these days but there are still very painful memories of when people, strangers or those I knew came out with comments that will forever be burned into my mind. I spent a lot of time on stage, dolled up so to speak, then on the journey ho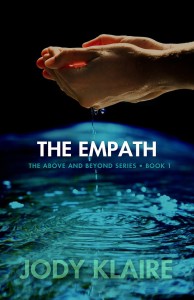 me I'd have a baseball hat, rugby shirt and jeans on. Women would purposely stop me in the toilets to demand if I was a female. I'm relatively tall, I had short hair. Therefore they felt they had the right to make me feel about three inches high. It's so vivid, I can see every second of it now. It also still hurts.
I've been asked some pretty insensitive questions over the years about past events where I live. Events that are painful to think about let alone talk about. In recent years, since my physical side has taken a battering, I've felt on trial at times. Why was I in a wheelchair. I didn't need to be in a wheelchair. What was wrong with me, why was I so thin, did I have an eating disorder etc.
Like Amélie my default reaction is to turn in on myself. I don't like explaining why, how, when and where every time someone sees me just like I didn't like explaining why I felt baggy jeans and a baseball cap were cool. Like Amélie mentions in the article, she understands people's curiosity because the fact someone is asking questions may mean that you can change a perception and bring understanding.
You've only got to look at the way women's tennis is presented to know that there's still an odd tendency to stick them all in evening gowns with a racket and plaster their faces in make-up to promote them. Why I'm not sure, why can't they just be tennis players? The first thing a lot of people write about when they talk about Sam Stosur is her "guns." She's an athlete, Amélie is an athlete. They look beautiful as they are, for who they are. People are all incredible in their own way. That's one thing being not-so-fit has taught me. There's a deep indefinable beauty that comes from someone who soars above the pain. Perhaps then, strength and grace are forged by the hurt.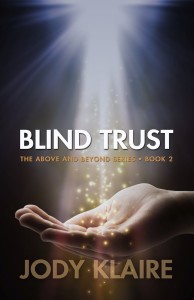 My novels about Aeron, her series, is dedicated to people who are a little bit different. Aeron herself is physically someone who others find hard to cope with. She's well over six foot and is built, in her own words, like Samson. She's also someone who is a hero, she's someone who shines from the inside out. Aeron is a character that I feel blessed I am able to write. Like in her series, Amélie had to overcome fear, doubt and find a way to be comfortable in her own skin. Like Aeron, Amélie didn't find it easy and had to deal with some arrows from people that hurt. I hope that Amélie feels the same sense of wholeness and joy that she gives to others. I hope that she realises that, to many people, she was a very graceful, elegant player, full of artistry and a wonder to watch. I hope she knows that although some people might have jibed at her, a whole lot more were cheering and thinking how cool she was.
Andy Murray, her charge, has had his eyes opened since they started to work together. He's no stranger to jibes himself. He has stated "Inequality is something I started to see and become passionate about. It's opened my mind." This time the problem was the fact that she was a woman. He, like most of us, was rightly confused by the reaction and said. "I'm pro everyone being equal and if that's being feminist then you could say so, yes."
They are working hard together and Andy is doing well. It has to come from inside him. She can't be on the court with him that's for certain but he says, "It was much easier for me to open up to Amélie when I wasn't feeling confident… I don't feel like I'm competing with Amélie. When we're talking it's more of a collaboration."
Again, she's changing the way people think just by being herself. It's proof that it does get better. It's proof that no matter what is thrown at you, you can find strength from it. Her quiet determination still inspires me. I'm fighting a whole other battle but seeing her do well, spurs me on. If Amélie can overcome back injuries and knee problems to win two Grand Slams, then I can overcome the physical challenges I face. If Amélie can coach a top male tennis star, then I can achieve my goals in writing.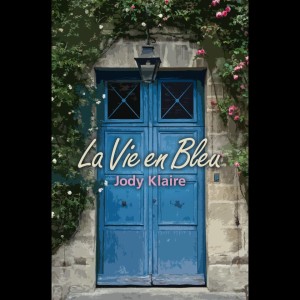 If a fellow woman, a fellow fighter can, then so can I. That's the power of being who you were meant to be. You not only change perceptions, you give other people the inspiration and hope that they can be happy in their own skin too.
That, to me, is the definition of a hero. From unsure teenager, to rising tennis star, to being jibed at, to finding a way to cope, to injuries, to a masters win, to Grand Slam Champion and world number one, to successful coach and soon to be mum. That's one amazing story so far. In fact I couldn't have written it better myself.
Big Smiles!
Jody
Contact Jody: Website, Twitter and Facebook.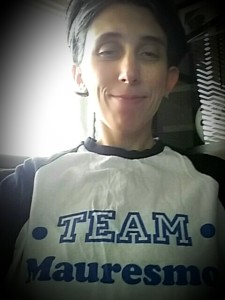 Bio
Jody is an author with Bedazzled Ink and a massive tennis fan (duh.) At the grand old age of 31, she has been everything from a serving police officer, to recording artist/composer and musician until finding her home in writing. She lives in sunny South Wales in the UK with a 'lively' golden retriever called Fergus and other furry friends. Oh, and she has a slight affection for cake…Jody is a member of the SOA, GCLS, and the RWA.
Her books:
The Empath [Above & Beyond Series – Book 1] her debut novel with Bedazzled Ink. Runner up at the 2014 Rainbow Awards and Finalist for the 2015 GCLS Goldie Awards.
Blind Trust [Above & Beyond Series – Book 2] Out May 2015
La Vie En Bleu – A romantic comedy that takes the English and French love/hate relationship and throws a canoe at it. (Out July 2015)
Quotes taken from Amélie's interview with Psychologies: http://www.psychologies.com/Culture/Divan-de-Stars/Interviews/Amelie-Mauresmo-J-ai-change-de-regard-sur-moi-meme
Andy's comments are from interview with Red Bulletin. http://www.redbulletin.com/int/en/sports/andy-murray-i-have-opened-my-mind-0