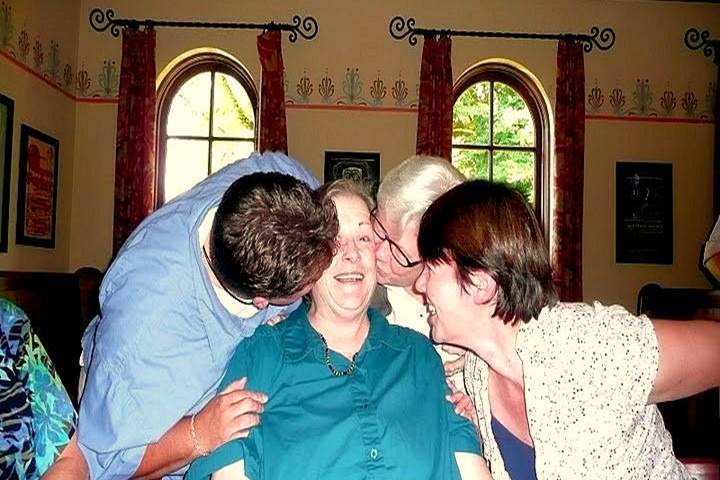 Cate Culpepper was an Amazon among women, a legend among authors and a hero among readers. Cate provided so many of us with hours of entertainment in the books she wrote. But I had the pleasure of interacting with Cate on a personal level and for that I'm eternally grateful.
I spent one afternoon with Cate and Lee Lynch in a downtown Portland bookstore. I had so much fun with them and had no idea at the time I was hanging out with Lesfic legends. Cate listened patiently as I told her the plot of the book I was working on and she offered encouragement and support.
That was the thing about Cate. She was so encouraging. And she treated me like a real author even before I ever had a novel published. And when I did finally publish a novel, she was so happy for me. Like, genuinely happy. Cate was a wonderful person.
I had the pleasure of belonging to a book club with Cate in Seattle. She seemed like just another person, but we all knew she was the Cate Culpepper! Cate and I spent much time discussing writing. She offered me advice that I hung onto, since obviously she knew what she was talking about.
Another wonderful thing about Cate was her sense of humor. I loved to hear Cate laugh. It was a genuine, deep, life loving laugh that you forced you to join in. You couldn't help yourself.
It's so hard for me to believe that she's gone. When we first read it on Facebook, we thought someone surely misunderstood her post about Kirby dying. Then we found out for sure that Cate was gone and I sobbed. I sobbed long and hard and I'm not ashamed of saying it.
Cate's passing has surely left a hole in my heart as well as in the wonderful world of books that she so passionately loved.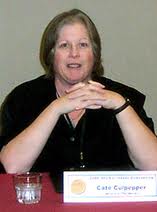 Take a moment to get to know her through her appearances on The Liz McMullen Show:
Episode 2: Amazons of Tristaine and A Question of Ghosts
Episode 53: Windigo Thrall
Gender & Sexuality Series: Mental Health
All of Cate's books can be purchased on
Bold Strokes Books website.