Category Archives:
Lizzie's Bedtime Stories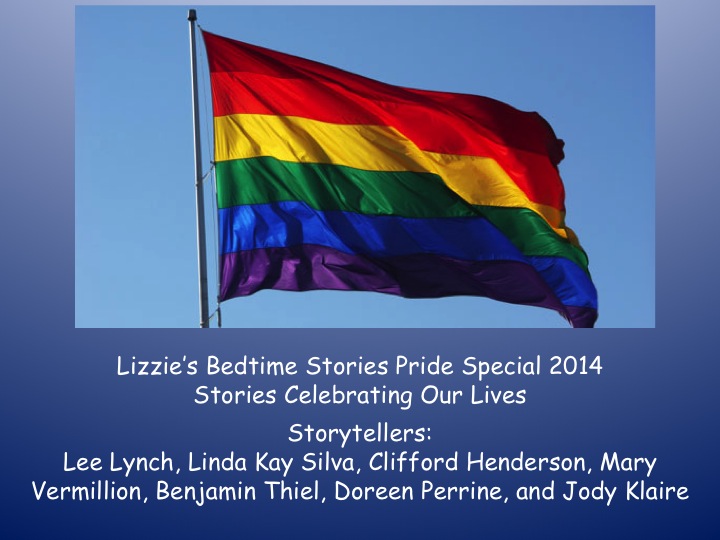 Click on the name of the author to go to their episode: Lee Lynch, Linda Kay Silva, Clifford Henderson, Mary Vermillion and Benjamin Thiel, Doreen Perrine, and Jody Klaire.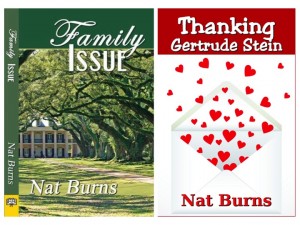 We have all had moments where we find ourselves someplace we never expected to be. Denni Hope from "Family Issue" never imagined she find herself in the home of her ex. She was called in to investigate a series of disturbing events, though I have to admit, I'm not sure I would have had the strength to go into the home my ex shared with the woman who stole her away from me, but Denni is a strong, special woman.
"Thanking Gertrude Stein" has a completely different flavor, a slower pace, though no less serious. Carla never thought she would lose her beloved, but she nearly did. You'll have to tune in to see how the story unfolds. Once you listen to the story, you may enjoy my pun.
Click here to buy Family Issue
Contact Nat Burns:
Website: natburns.com
Blog: nattyburnsworld.blogspot.com
Email: natburnsworld@gmail.com
Twitter: twitter.com/NattyBurns
Facebook:
facebook.com/natburnsworld
facebook.com/pages/Nat-Burns/103789699782545
Publisher Websites:
www.BellaBooks.com
www.regalcrest.biz