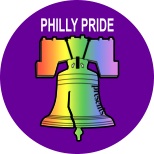 I heard the news early Sunday morning just as I was getting in the shower to get ready for Philly Pride. There was a shooting, at a night club, in Orlando. The death toll was rising with each new report. It was a gay night club, which had been hosting a Latin dance night.
I immediately connected, knowing full well those club goers could have been dancing next to me in any gay bar or club from here to New York to New Orleans. Pulse was what every gay bar and club throughout the United States is: a place for the Lesbian, Gay, Bi-Sexual, Transgender community to gather without judgement. They are places for us to feel safe, to forget about reality and what can come with it outside those walls for a few hours. As I watched the footage through tears, I briefly thought about staying home and cancelling my plans with friends in Philly. Just as fast, I let the thought go and got in the shower. To live in fear is to not live at all.
The rhetoric being spouted by politicians and the armchair quarterbacks on social media, arguing about gun control and immigration, is something I've been doing my best to avoid. It's not about who dropped the ball at the FBI, which had investigated the shooter three times; it's not about how he was able to obtain an assault-style weapon or what laws could have/should have kept it out of his hands. It's about the 49 lives that should have happened and are now over.
They were sons, daughters, siblings, best friends, co-workers. They were aunts, uncles, cousins, nieces and nephews. They were bartenders, baristas, waiters, waitresses, theme park ride operators, travel agents, accountants. They had hopes, dreams and desires. They are us and we are them and to have them get lost in the political pandering, finger pointing and name calling is a dishonor to their memory. As a community, we mourn but at the same time, we have to continue to live. It's the best way to counter the hatred the gunman went into the club with. It's the ultimate way to push back against the perverted ideology he and others like him follow.
Gay Pride is celebrated in June as a way to commemorate the Stonewall Riots of 1969. The annual month-long celebration is a way for the LGBT community to show in force that we aren't afraid and to stand united against hatred. Those who were at Pulse need to be remembered but not for what was lost but for what they were before the gunshots. They were full of life, love and hope. They had dreams and limitless possibilities. They are us and we are them.